There's an almost magical quality to cats that we sometimes take for granted. Their incredible flexibility, sensory awareness, and uncanny ability to always land on their feet when they fall make cats some of the most unique creatures around. There's an actual scientific reason for this! This is all thanks to something called "cat righting reflex."
But how do they pull it off? Whether it's falling off a seven-foot fridge or your couch, they always manage to right themselves before hitting the ground. While we've seen animals do some extraordinary things, these little feline acrobats are pretty impressive!
Let's dive and look at the science behind cats always landing on their feet!
What is Cat Righting Reflex?
Cat righting reflex is a cat's innate ability to orient itself as it falls in order to land on its feet. This ability appears when the cat is still a kitten, around 3-4 weeks of age.
Cats have two physical advantages to perfect this reflex.
First, cats have an unusually flexible backbone and no clavicle (collar bone). While the cat's tail is also an effective tool for maintaining balance, cats without tails also have this righting reflex. 
Secondly, a cat's ears actually play a significant role in why they always land on their feet. As it turns out, their inner ear holds the vestibular apparatus. This is a sensory system that helps with balance and spatial awareness so a cat can tell up from down.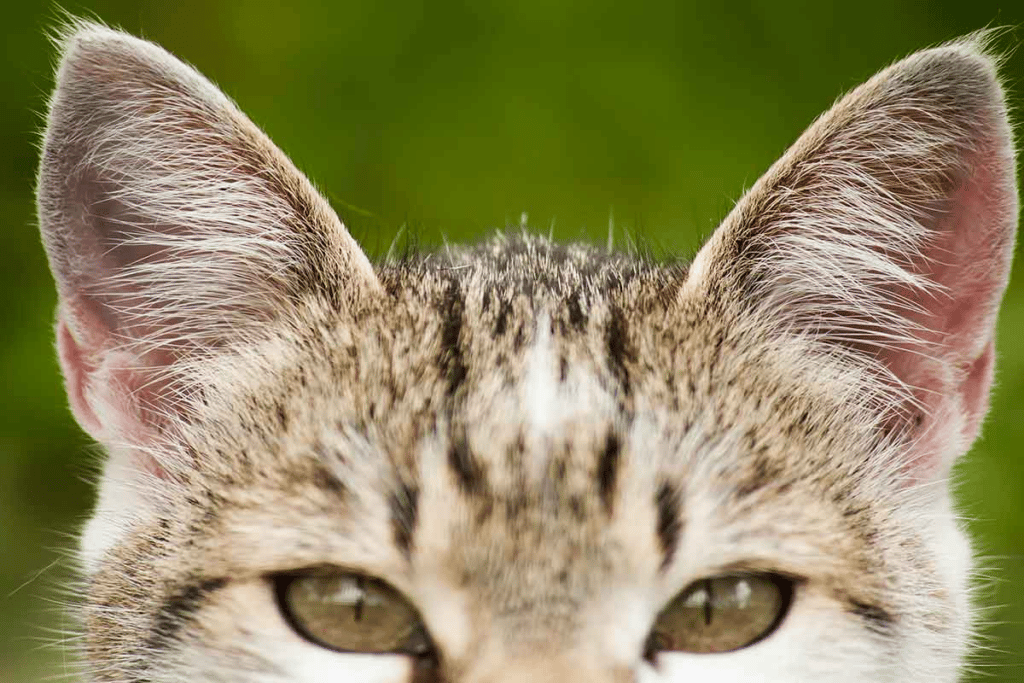 The Techniques
According to University of North Carolina Physics Professor Greg Gbur, cats can employ a series of different techniques when they fall.
A cat tucks in a pair of its paws so it can twist rapidly before hitting the ground.
Second technique: "Falling Figure Skater"
Proposed by nineteenth century physicist James Clerk Maxwell, a cat can shift its angular momentum by retracting or extending its paws in a flash.
The front half of the body rotates on a different axis from the back half.
Fourth technique: "Propeller Tail"
This may be the most hysterical of the techniques. This is when the cat rotates its tail in the opposite direction of its body to right itself. Let that image sink in for a second. 
While these furry trapeze artists use a combination of all of these techniques to avoid a splat, their bodies also have low terminal velocity. Meaning, their small size, light bone structure and thick fur decreases the maximum speed at which they can fall through the air.
Everybody Wants to Be a Cat!
I mean, who wouldn't want the ability to always land on their feed?
But beyond their gravity-defying ability, cats are unique, and sometimes mysterious, animals.
For example, cats can purr for a variety of reasons and you may not be able to tell exactly why. They might be purring because they want you to keep petting them, because they're sick, or, if they're a younger kitten, they may be persuading their mother to keep nursing them. If you're not paying close attention to their behavior, it can be impossible to tell. 
This complexity relates to their cat righting reflex as well. Some cats are longer than others, fatter, skinnier, older, younger. – you name it! All these factors are at play, leaving that precise certainty of why cats always land on their feet still a bit up in the air 😉