The Diary of Anne Frank is arguably the most famous accounts of the Holocaust ever published. The experiences her writing recounts are well-known. And, her tragic demise is an eternal reminder of the dangers of fascism and anti-semitism. However, the story that has not been as widely told is about Anne's father, Otto Frank. Otto was the sole surviving, Frank family member after the Holocaust horrors.
Otto Frank's story is one of defiance, resilience and sorrow. Moreover, it is a story that still resonates in today's climate. Let's learn the untold story of another brave Frank family member.
Otto Frank and His Life Before the War
Otto Frank was born in Germany on May 12, 1889. His parents, Michael Frank and Alice Betty Stern, raised Otto in a liberal Jewish family.
When Otto grew up, he began his own family. Otto met his wife, Edith, at an engagement party. The pair then married two months later. The Frank family expanded with the birth of their two daughters, Anne and Margot.
In 1933, waves of anti-semitic rhetoric and attacks were coursing through Germany, fomented by the new Nazi regime. As a Jewish family, Otto and Edith understood these acts as warning signs of further, emerging danger. So, that year, they decided to pack up their family and move to the Netherlands.
After arriving safely in Amsterdam, Otto became managing director at Opekta. Opekta was a pectin and spice company that made jellies and jams. Once the family was situated, he then enrolled his daughters into school.
While these years were relatively peaceful, Hitler was growing more and more aggressive. On May 10, 1940, Nazi Germany invaded Belgium, the Netherlands and France. The consequences of this proved dire for Otto and his family. His ongoing efforts to secure U.S. and Cuban visas were stopped because the Nazis closed the consulates.
On July 6, 1942, the Frank family began to hide in the Secret Annex. They hid alongside four other people for two years. But on August 4, 1944, they were ultimately discovered and arrested by Dutch police.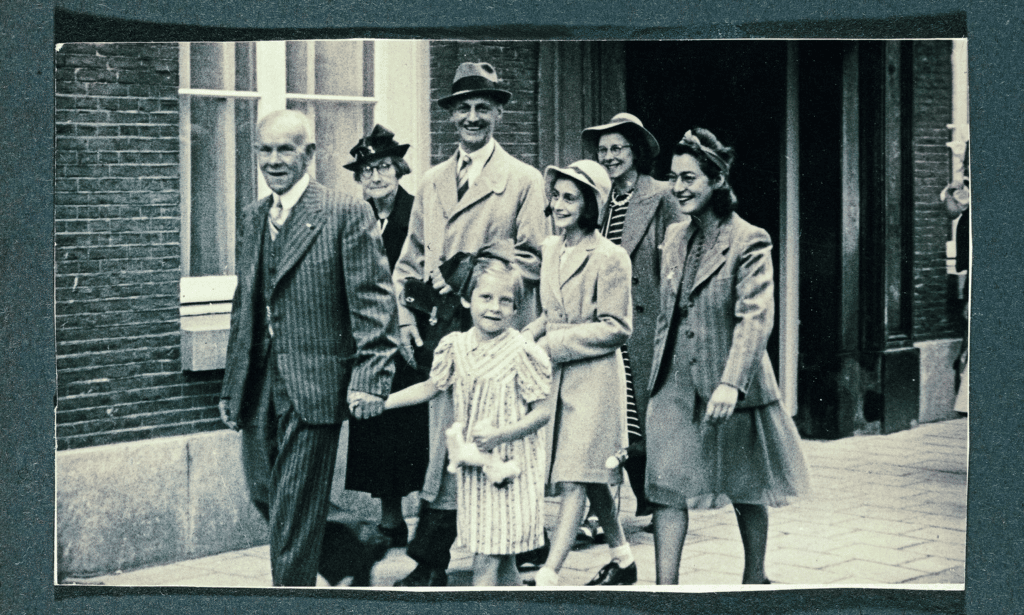 A Family Torn Apart
After spending a few days in prison, the group was taken by train to the Westerbork transit camp. It was a staging area for sending Jewish people to concentration camps across Nazi-occupied terrorities.
Upon entering Westerbork, Otto was separated from his family and put to work during the day. Fortunately, he was allowed to see them at night. But only a few short weeks later, his family would be torn apart forever.
Otto and his family were again forced onto a train, but this time was different. They were heading east to the Auschwitz-Birkenau concentration and extermination camp. After three days on a tightly packed train, without adequate food and water, they arrived at the camp.
Upon exiting onto the train platform, the men were separated from the women. And that was the last time Otto ever saw his wife and daughters.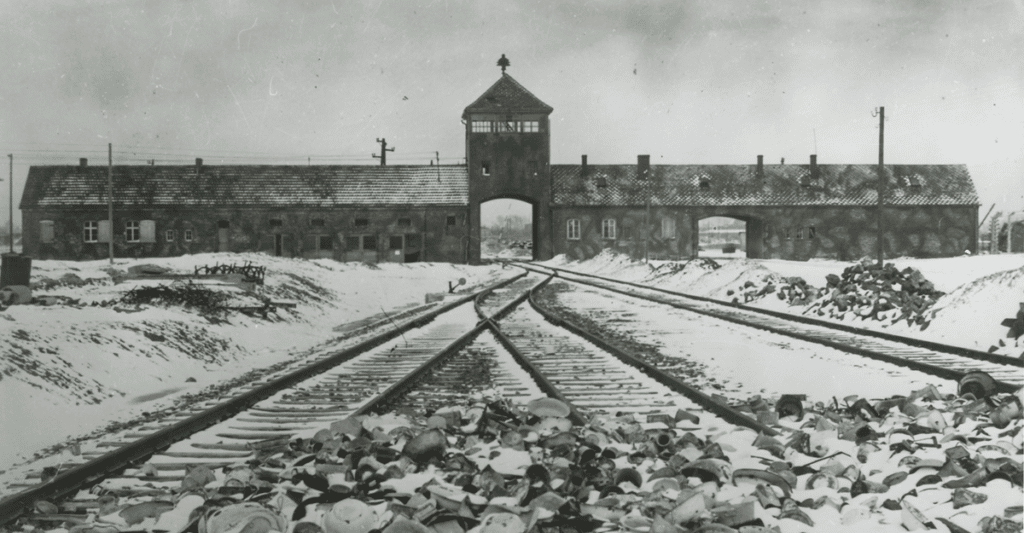 Otto Frank and His Fight to Survive
When the group was being separated, the Secret Annex men stuck together. They worked in different Kommandos, where they would process gravel and build roads. Soon after, the weather was too frigid to continue outdoor work. So, Otto was given the small respite of peeling potatoes.
However, after suffering a beating and being severely malnourished, Otto was critically ill. During this time, he only weighed 52 kilos, or 114 pounds. Luckily, his friends and fellow inmates managed to get Otto admitted to the sick barracks.
In 1945, the Soviets liberated Auschwitz. Though Otto was too sick to move, miraculously, he survived both his ailments and the flight home. Those who were healthy enough to walk were forced to leave with the Nazis – where they were eventually shot.
Ten months after his arrest, Otto returned to Amsterdam on June 3, 1945. Upon his return, he began the search for his daughters. Otto was hoping they had escaped the fate that Edith had suffered.
Otto met with the Brilleslijper sisters, who were Anne and Margot's inmates at Bergen-Belsen. Tragically, they revealed to Otto the horrible conditions of his daughters' deaths. Anne and Margot had died due to illness and exhaustion.
Upon hearing about Otto's immeasurable loss, his secretary, Miep Gies, gave him Anne's surviving diary and other notebooks. Two years after the war, he published Anne's writing. Her writing shared the Holocaust tragedies with the world.