Living in the shadow of a famous relative is often hard for people to do. When so many compare your life to your relatives, it can be hard to carve out your own life and career. And this was certainly the case for the son of former US President John F. Kennedy – John F. Kennedy Jr.
Despite being part of the famous Kennedy clan, John F. Kennedy Jr. despised being compared to his father and wanted to make a name for himself. Even after pushing through law school and two bar exam failures, JFK Jr. had a hard time staying out of the spotlight.
Whether he was trying to build an acting career, volunteer, or make his own political magazine, he often drew the ire of his other family members. But despite not getting along with his family, JFK Jr. suffered a series of tragedies that seemed to make the Kennedy family curse true. 
JFK Jr. Was the Target of Three Kidnapping Plots 
After the death of her husband and several family members, Jackie Kennedy decided to move her family to her husband's native Greece. Jackie was convinced that there was a plot to kill Kennedy family members, and she wanted to get out of dodge. Relocating to the remote island of Skorpios, she thought her family was safe. But, she was wrong.
In 1972, Greek authorities and the FBI discovered a plot by eight Greek men to kidnap JFK Jr. for ransom. Because her husband was one of the wealthiest men in Greece, it was thought they could make out with an easy payday. The FBI did not reveal the other two plots to the public until after JFK Jr's death. Released FBI documents detail how a very drunk man made a 911 call claiming he and seven other people were planning JFK Jr's kidnapping in 1985. Though little information is known about this plot, it was not considered as severe as the next one.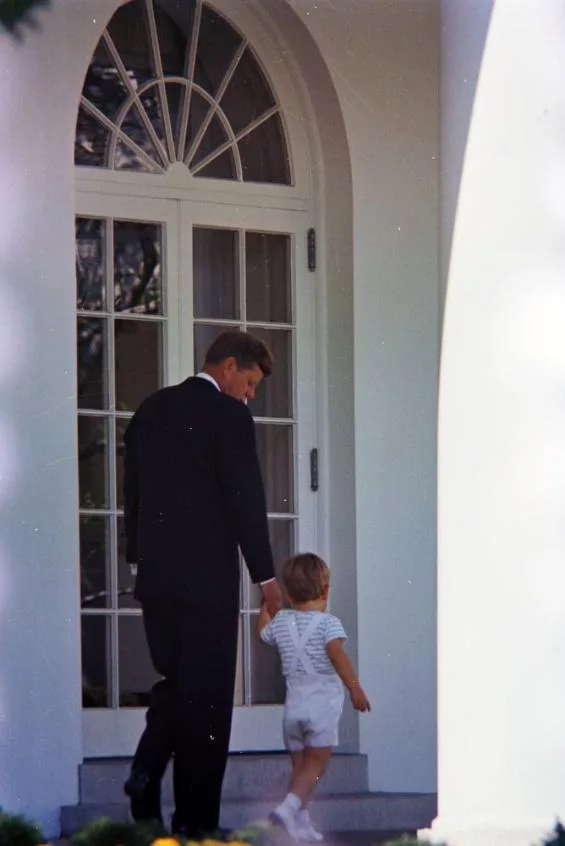 In 1994, the FBI interviewed an informant claiming a powerful group of Columbian men were planning on kidnapping JFK Jr. for ransom. At the time, he lived in New York City, and the informant stated that the kidnappers knew he rode his bike and did not have bodyguards. These facts were true and could only have been known by people planning a kidnapping. The FBI took this threat seriously and considered the suspects armed and dangerous. Due to the heavily redacted report, what happened to the plotters is not known. 
JFK Jr. Died in an Untimely Airplane Accident 
On top of being a lawyer, writer, and actor, JFK Jr. also had his private pilot's license. Late in the evening of July 16, 1999, JFK Jr., his wife Carolyn Bessette-Kennedy, and her sister were flying from New Jersey to Martha's Vineyard. Though Kennedy had about 300 hours of flight experience, he had little experience flying at night, especially in the poor visibility he was flying in that night.
Because of the bad visibility, Kennedy would have to rely on his instruments only, which is something he was not qualified to do. One of his flight instructors even asked him if he could ride along to ensure he was fine, but Kennedy turned him down. After he checked out of the airport tower in New Jersey, that was the last anyone saw them alive.
After several days of searching, Navy divers recovered the plane and their bodies a few miles from Martha's Vineyard in 120 feet of water. The ensuing investigation found that Kennedy's plane tumbled from 2,200 feet to 1,200 feet in 14 seconds, which was not a safe rate of descent. Ultimately, it was ruled that the plane crashed due to pilot error. 
JFK Jr.'s Short-Lived Life
JFK Jr., by all accounts, lived a very full life. From serving as a prosecutor to starting his magazine, to even being voted the sexiest man alive in the 80s, Kennedy tried to make a name for himself. However, the specter of his father's presidency and the Kennedy family curse haunted him until the day he died. Surviving three kidnapping plots and dying in a tragic plane accident show that the Kennedy family curse is indeed still going strong.