Privately owned, makeshift zoos have been thrust into the limelight with eccentric characters like Joe Exotic the "Tiger King" and his nemesis, Carole Baskin, dominating pop culture. But paying to interact with dangerous animals in shockingly unregulated environments is not exactly new. Welcome to the California Alligator Farm: A rather terrifying tourist attraction that opened in Lincoln Heights, Los Angeles, in 1907.
While this isn't the first time we've seen animals do the unexpected, the California Alligator Farm is a testament to America's past – when things got a little wild from time to time…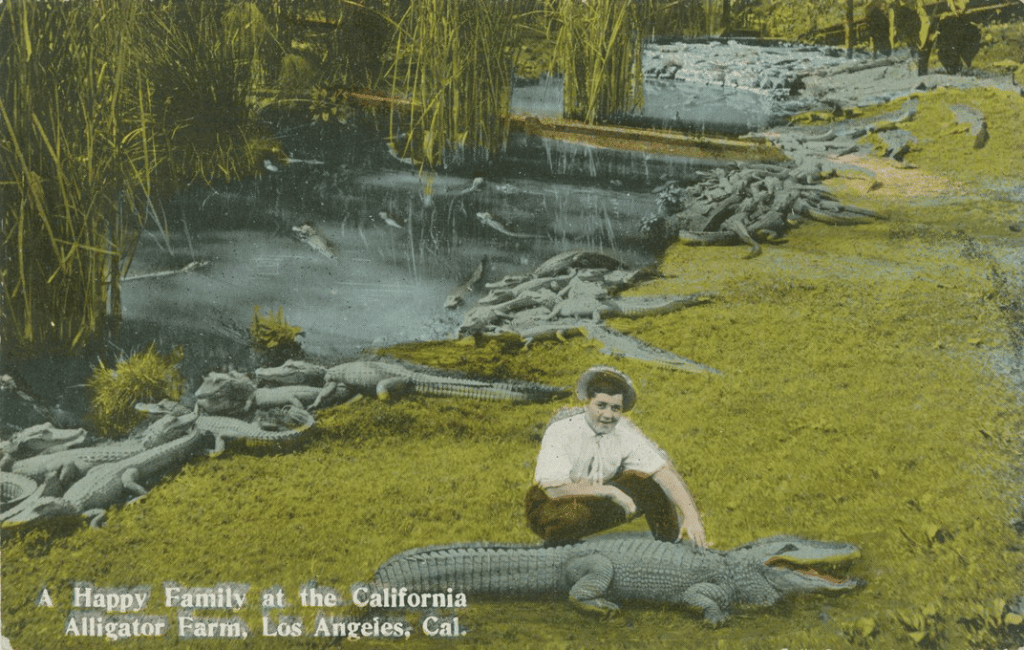 Meet "Alligator Joe" Campbell
California's alligator farms were founded by alligator king, "Alligator Joe" Campbell, and Francis Earnest, the man who owned an Ostrich Farm across the street. The price of admission? Just 25 cents!
"Alligator Joe" initially set up shop down south in Hot Springs, Arkansas. But when the bright lights of L.A. – and its hot bed of tourism – were too tempting to pass up, he loaded his gators on a train and headed West.
In Lincoln Heights, Campbell's impressive roster of nearly a thousand reptiles became the most complete reptile collection in the world. Over 13,000 visitors soaked in those scales every year.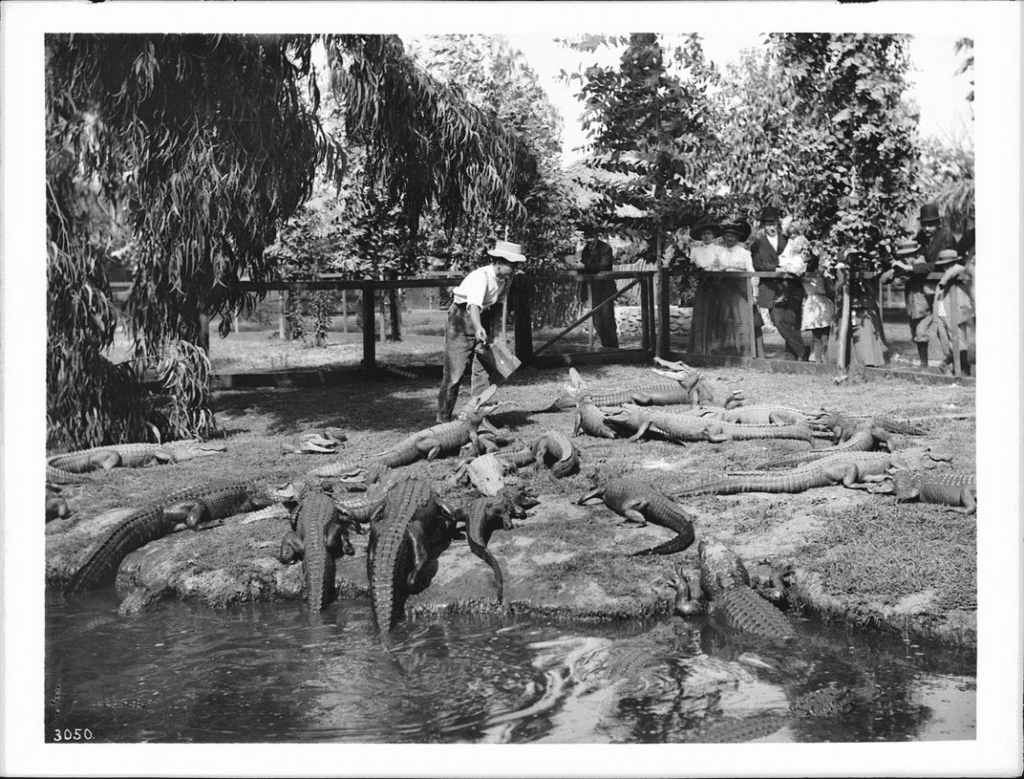 A Day at the Farm
A typical visit to the Alligator Farm included men, women, and young children feeding, touching and even riding alligators. The alligators' size ranged anywhere from between a few inches and 13 feet in size.
Visitors could even buy the smaller alligators to take home!
At the nudging of the handlers, the alligators performed for the crowd. The alligators ate live chickens, rode down slides and wrestled with "trainers." You could even visit the movie star alligator, Billy, who cameoed in various films from 1910-1940. Billy's "star quality" came from his ability to open his jaw wide whenever meat dangled off-camera.
Billy was the oldest reptile in the park. Because of this, he had been domesticated enough to wear a saddle that parents gladly placed their children on for a slithery ride.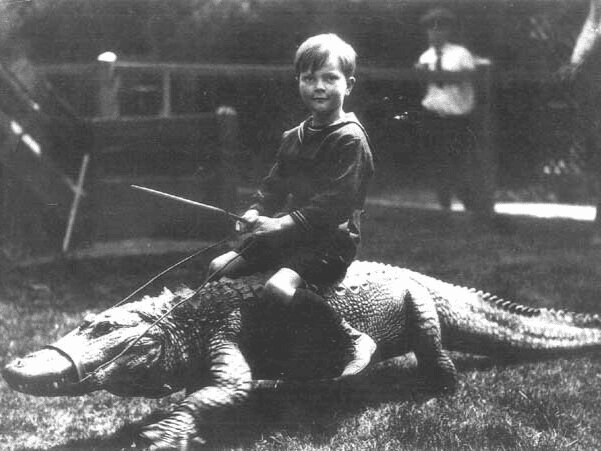 There's No Way This Ended Well, Right?
Correct. But not for the reasons you're thinking!
Yes, it was risky to buy two acres for an alligator farm that was equipped with an incubator house – and then opening said alligator farm to children. But no serious accidents or lawsuits were responsible for the California Alligator Farm's closure. It was actually poor attendance!
In 1953, tourists started to kse interest. The farm was relocated from LA to Buena Park, California, before closing for good in 1984.
Even though it shut down, the park has remained a staple of Los Angeles history. Long live the days when you could put alligators on trains, ship them across the country and have people pay to hang out in pools with them. Yikes!