When you think about juggling, you're probably imagining a circus or a talent show, a man with clown make-up and bowling pins – not a gladiatorial battle. But Combat Juggling is just that: a fight to the last person standing, or in this case, last person juggling.
Combat Juggling transforms the rather benign skill of maintaining three objects in the air, into a team sport where members must stay juggling while destroying their opponent's ability to do the same. Easy enough, right?
Actually, the advent of Combat Juggling, as with any sport, has evolved to incorporate a litany of tactics, strategies and techniques to rack up points and secure wins.
Read on to learn how juggling turned rugged!
How Combat Juggling Works
The basic rules of Combat Juggling are as follows: The players all begin juggling three clubs at the same time. Players are allowed to interfere with opponents' juggling patterns, typically by launching one club high into the air to give the attacking player enough time to knock out one of the other player's airborne clubs. To make things a bit more interesting, there are a variety of ways to play Gladiator.
Aggregated 5 on 5
Two teams, 5 players on each team. Three players from each team begin combat, with the remaining players entering upon their teammates' elimination. When a team runs out of players, their opponent wins.
Sumo Combat
5 minute rounds. Each team lines up outside a 10-foot-diameter circle (combat area). One player from each team enters the circle, losing only if they drop a club or get pushed out of the circle. This game mode is extra feisty because pushing with your body is allowed!
Breach
10 minute rounds. A team picks a player to protect, while he or she tries to cross the end line of the opponent's field. If there's a touchdown, they change position. The only way to win is by knocking the runner down.
Zombie
5 players from each team. If you drop a club, then you're a "zombie" (you can't move your feet). But you can attack players in range, or assist other zombies by tossing them clubs to interfere with other opponents.
360 Combat
This one's got a bit more pizazz. 3 rounds, one minute each in one-on-one combat. The team that completes the most pirouettes wins.
If this already sounds quite involved, buckle up because there are even more ways to play! 
How Combat Juggling Started
Contrary to popular reports that Combat Juggling (or "Gladiator," as it is often called) was invented by Jason Garfield, it was most likely invented by the technical and comedy juggler, Edward Jackman.
The earliest appearance of Combat Juggling occurred in 1970s Los Angeles, CA. As the story goes, Edward Jackman and his friend, 11-year-old Daniel Rosen, attended the 1976 IJA Festival. It was soon after this experience that Rosen would officially begin his juggling career. He later credited Edward Jackman as one of the original creators.
Rosen said: "It was Edward and us (the Los Angeles juggling community) at UCLA when we were kids in the mid-70s. I left school and juggled there all day with him. He started Combat Juggling with me."
While it has been disputed that Edward Jackman was the sole creator of Combat Juggling, it cannot be denied that he revolutionized and popularized the sport. Jackman turned Combat Juggling into a visually striking, competitive contact sport. He even got the World Juggling Federation to air Combat Juggling on ESPN3 !!!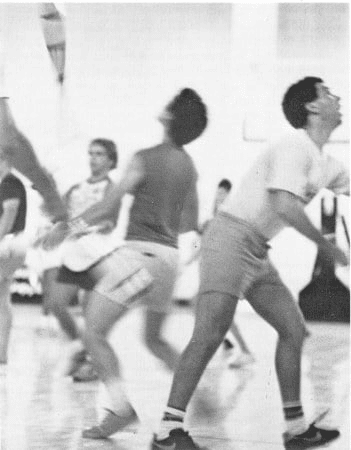 The "Combat" of Juggling
This game probably wouldn't have lasted as long as it has if you were allowed to physically injure your opponent. In the spirit of good jugglemanship (is that a word?) the act of "kicking, tripping, spitting, head butting, puking, or any body contact other than arm-to-arm" is strictly forbidden.
So, no funny business! This is all very serious…
Think you're up for it? Grab a few pins and see what you're made of!